Welcome to the Breakfast Optimist Club of Kalamazoo, BOCK, website
Optimist Mission: 
By providing hope and positive vision, Optimists bring out the best in our youth, our communities, and ourselves.
Get-togethers:
Club get-togethers are on most Thursday mornings from 7:30 a.m. to 8:30 a.m. Eastern Standard Time.
Starting Thursday, May 27, 2021, our get-togethers are both in-person at Michelle's Restaurant, 677 Romence Road, Portage, MI 49024 and online via Zoom.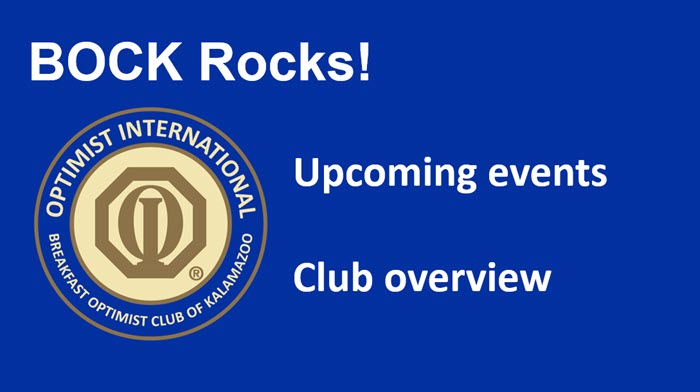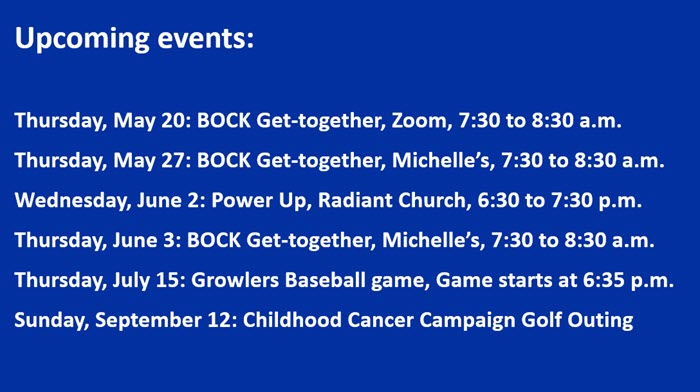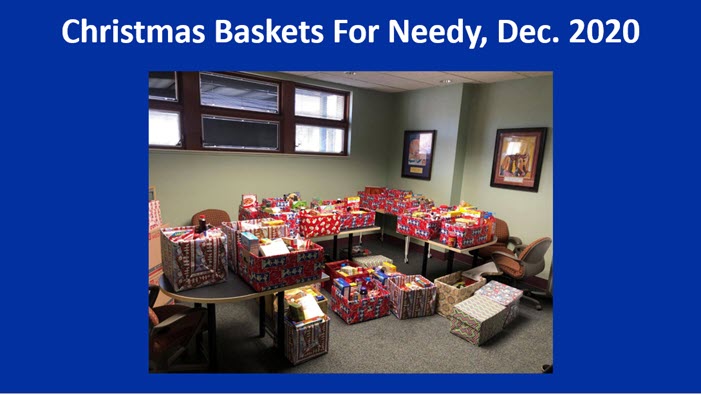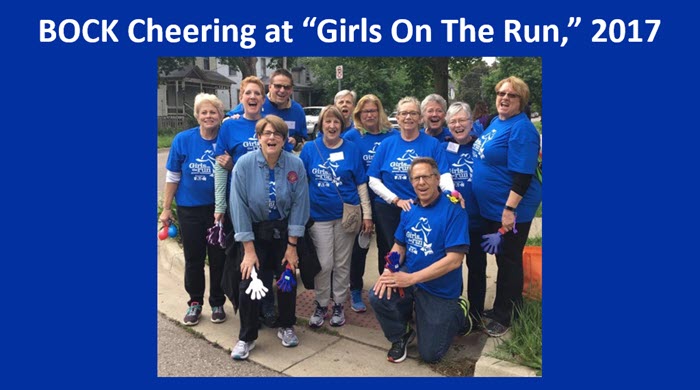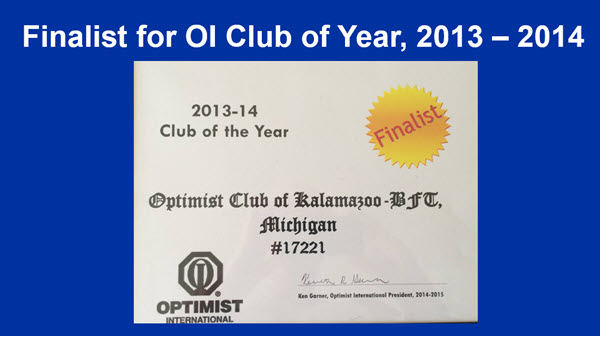 Helping Kids Get Off To The Right Start
It's time for the Right Start! And you are invited to participate. But don't keep it to yourself. Invite your family, your friends, your neighbors, your colleagues to join BOCK in the effort to take 75 kids back to school shopping. The time is right to make a difference in the lives of children.
The Breakfast Optimist Club of Kalamazoo (BOCK) is hosting their annual back to school fundraiser, the Right Start Campaign, running from now until July 15. Your kindness will directly support children in Kalamazoo County by helping them start school looking and feeling confident. Together, we make a difference in their lives.
BOCK is again partnering with Family & Children Services to identify children in Kalamazoo County who need support to get off to the right start this September. The funds raised provide: 

A backpack full of school supplies that are age appropriate. A shopping trip to choose new clothes for the start of the school year. Each child picks their own shirts, pants, shoes, socks, and underwear.
An opportunity for parents or guardians to participate in shopping with their child.


In 2020, we sponsored 75 shopping trips. We are asking for your support to help us reach our 2021 goal of taking another 75 children back to school shopping.
Together, we will make a difference in the lives of children and get their 2021 school year off to the Right Start! Please reach out to others who may support and who have supported our efforts in the past. Every dollar raised helps a child begin school with a new outfit and the right start.
For the Right Start fundraising campaign there are several different ways you may give:
BOCK is using Eventbrite as a donation tool if you would like to use a credit card, debit card or PayPal. If you click the link below, you will be directed to a page with information on the fundraiser. Within Eventbrite there is a "tickets" button to bring up the page for donations. (Please note you will not receive an actual ticket for your donation.) The donor levels range from $22-$198 and you can specify any amount you'd like to donate at the DONOR level at the bottom of the list.
This link will be available through July 15.
If you would rather donate via check directly to BOCK, please make your check payable to BOCK and mail to: BOCK, P.O. Box 50614, Kalamazoo, MI 49005.
If you would like a tax deduction for your donation, please make the check payable to Optimist International Foundation and mail to our BOCK address listed above.
Finally, if you would rather, you may donate via Venmo @ BOCK17221.
We appreciate your support of this worthy cause and so do the children
The Optimist Creed:
Promise yourself –
To be so strong that nothing can disturb your peace of mind.
To talk health happiness, and prosperity to every person you meet.
To make all your friends feel that there is something in them.
To look at the sunny side of everything and make your optimism come true.
To think only of the best, to work only for the best, and to expect only the best.
To be just as enthusiastic about the success of others as you are about your own.
To forget the mistakes of the past and press on to the greater achievements of the future.
To wear a cheerful countenance at all times and give every living creature you meet a smile.
To give so much time to the improvement of yourself that you have no time to criticize others.
To be too large for worry, too noble for anger, too strong for fear, and too happy to permit the presence of trouble.
Breakfast Optimist Club of Kalamazoo Video
Theme: Living the Optimist Creed
Narrator: Dan Mills, Club President, 2017 – 2018
Created: April 2018
Length: 2 minutes  and 21 seconds
Monthly Inspirational Quote, May 2021:
A pessimist sees the difficulty in every opportunity; an optimist sees the opportunity in every difficulty. 
Winston Churchill